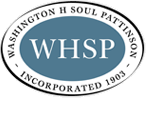 Washington H. Soul Pattinson
Washington H. Soul Pattinson and Company (Soul Pattinson) listed on the ASX in 1903 and since then, the Company has never failed to pay a dividend. Its origins are in pharmaceuticals, but the Company has since grown into a significant investment house with a market capitalisation circa $5 billion. Investments include its traditional field of pharmaceuticals, coal mining, building materials, equity investments, property, telecommunications and corporate consulting.
Tom Millner and Will Culbert are Directors and co-founders of Contact, each owning 40%. The remaining 20% of the Company's issued capital is owned by Soul Pattinson.
Read more about Washington H. Soul Pattinson