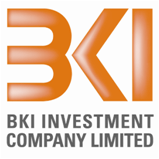 BKI Investment Company
BKI is a Listed Investment Company on the Australian Securities Exchange. BKI is focused on investing for the long term in quality, profitable, well managed companies that have a history of and are expected to continue to pay attractive dividends.
BKI aims to provide shareholders with a consistent income stream in the form of fully franked dividends and has a strong track record of delivering on this strategy. Since listing in 2003, assets have grown from $173 million to over $1.2 billion. Over this period, BKI has paid out over $640m or $1.02 per share in Dividends and Franking Credits to Shareholders.
The five key fundamentals that form part of the investment criteria include:
Principal Activity – A sustainable business model and competitive advantage
Income – Dividend yield, ability to pay out franking credits and payout ratio
Balance Sheet Strength – Gearing ratios, net interest cover
Management – Alignment with shareholders including ownership and long term strategy, history of creating shareholder wealth
Earnings and Valuation – Earnings profile and PE multiples
Contact Asset Management is the Investment Manager for BKI. To continue with the standard of a competitive Management Expense Ratio, BKI pay Contact a flat management fee of 0.10% (of total assets per annum).
Read more about BKI Investment Company
---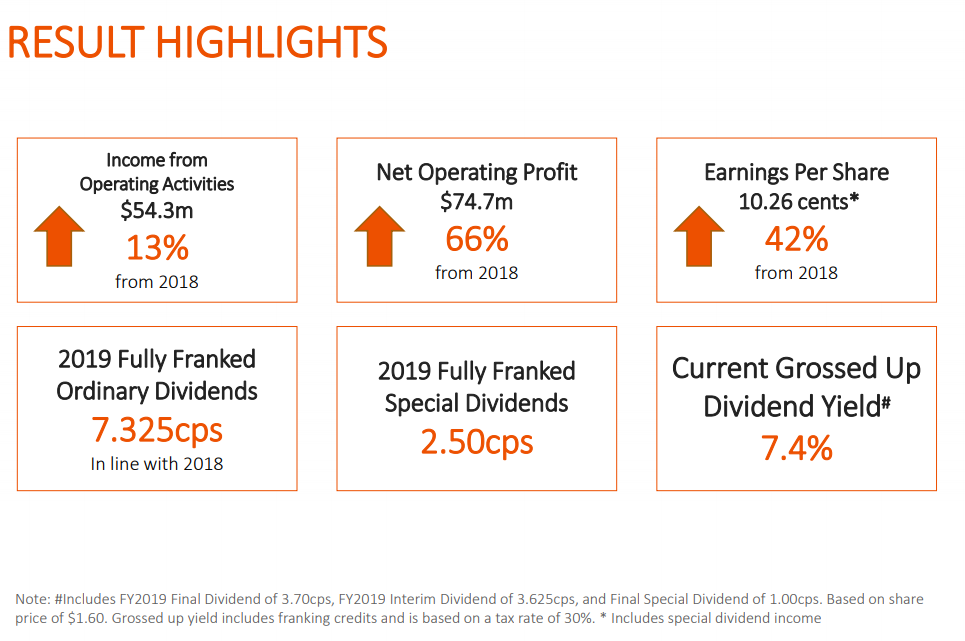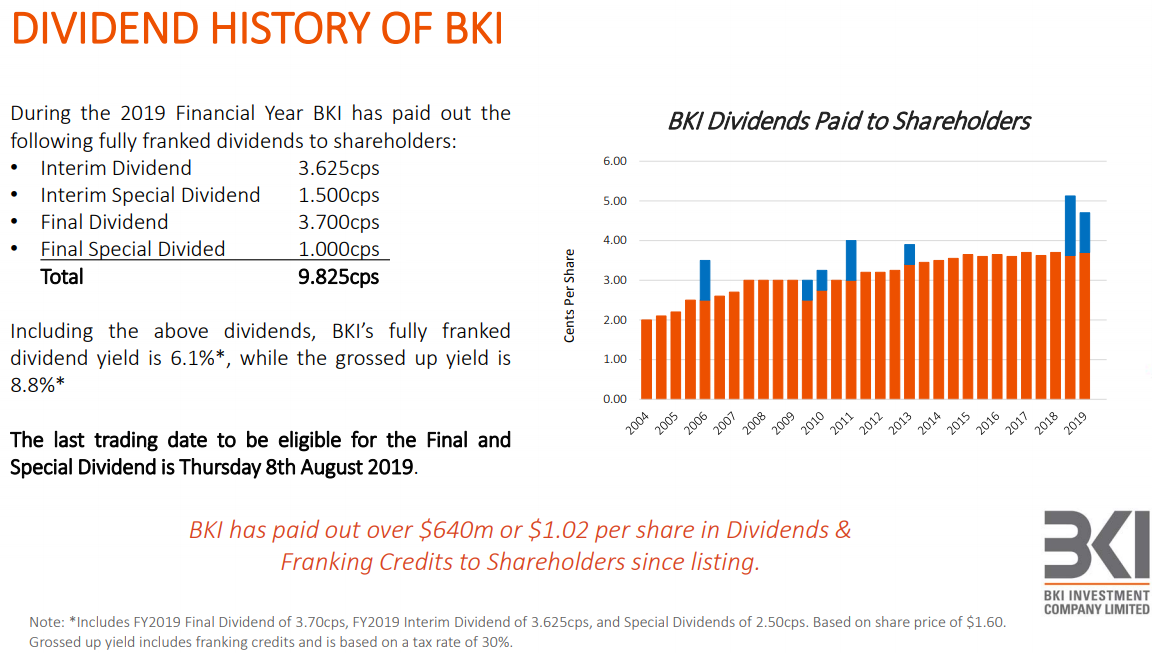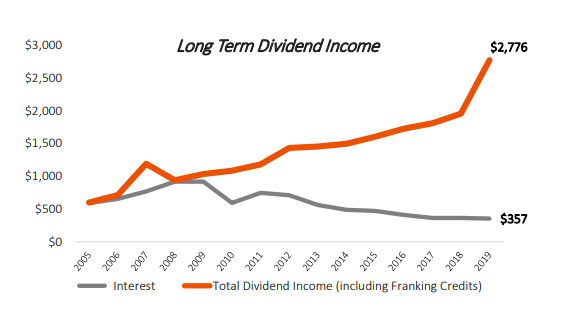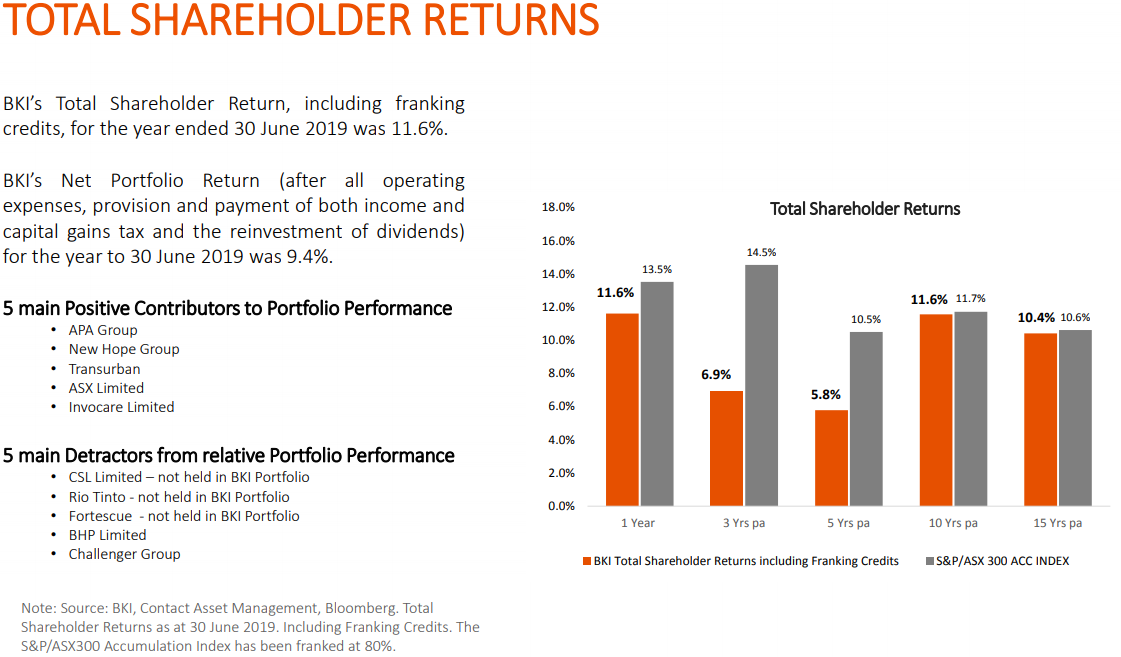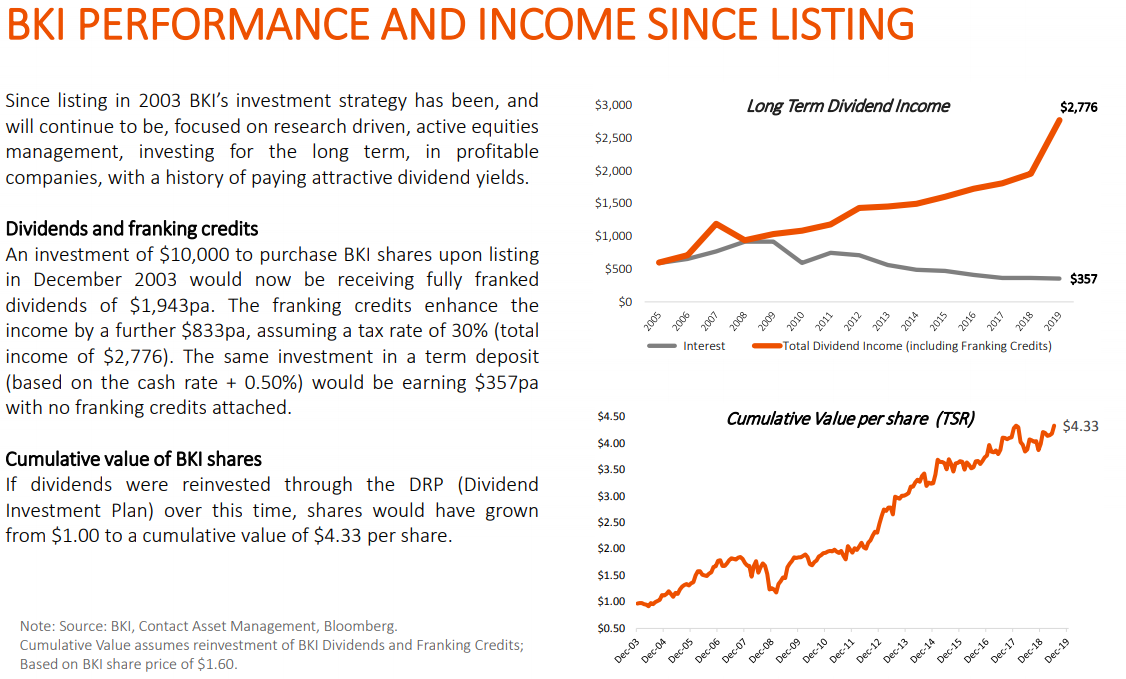 ---
Sign up for News & Info about BKI including:
Result Announcements, Presentations to Shareholders, Reports and more: