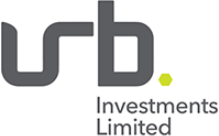 URB Investments Limited
URB is a Listed Investment Company on the Australian Securities Exchange (ASX). URB listed on the Australian Securities Exchange to provide shareholders access to a portfolio of ASX listed companies and direct property assets with exposure to urban renewal and regeneration. URB co-invests with Soul Pattinson in direct property opportunities.
Contact Asset Management is the Investment Manager for URB.
URB provides shareholder access to:
Investments exposed to urban renewal and regeneration: URB is the only listed investment company in Australia investing solely in equity assets and direct property assets exposed to this growing, long term thematic.
Alternative Asset Class: URB's dual focus on direct property and Australian equities provide investors with portfolio diversification.
Equity Investments: Access to an actively managed portfolio of ASX listed companies that will be beneficiaries of the urban renewal and regeneration trends. By not holding any resources or banking stocks, URB is intended to compliment more mainstream portfolios.
Direct Property Assets: URB's portfolio includes property assets that have potential valuation uplift through income and capital growth. URB provides investor's access to exclusive property deals not traditionally available to all investors. URB targets assets that are undervalued and expected to benefit from changes in use such as rezoning, gentrification and the maximisation of available floor space to enhance returns.
Read more about URB Investments
---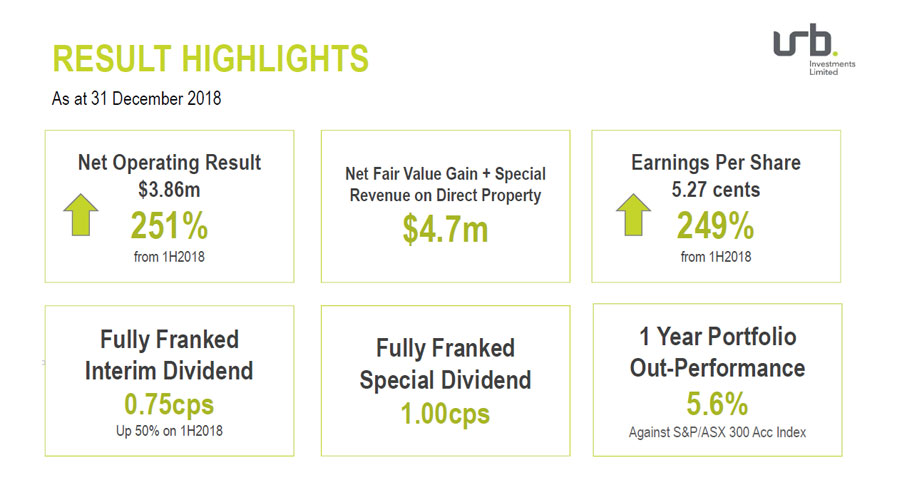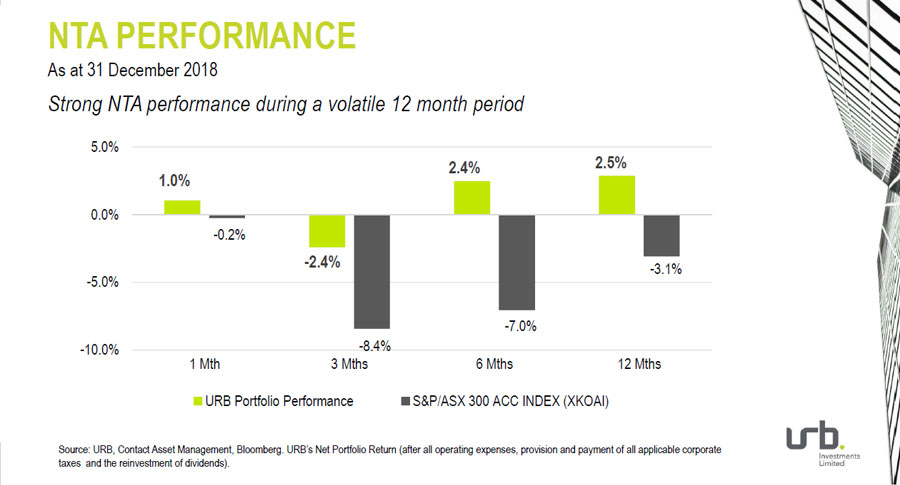 ---
Get the latest URB news & announcements via email by filling out the newsletter signup: